Taking photos for your wedding in a rainy day!
Let's face it:
There's always an event where not everything goes according to plan, and a wedding is one of them.
Everything goes smoothly when suddenly, the rain pours in. It may ruin the best day of your life, but some people take advantage of this event.
Some say that rain brings bad omens because it represents the tears of the bride. However, some culture says that rain (in the wedding) represents fertility and a good sign of having many children.
Also, there's some country that it's always raining almost 300 days a year, like Netherlands.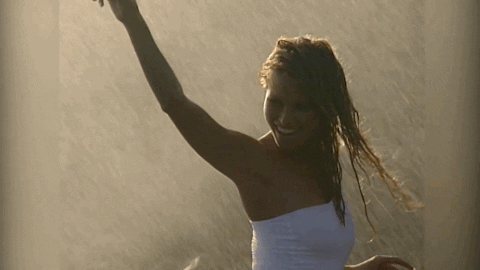 If you live in a country like the Netherlands, it's hard to pick a sunny day for your wedding. Instead of dwelling on it, people think of something that will make it more magical and picture-perfect.
Here's the list of photography ideas for your rainy wedding:
1. Transparent umbrella
Who would have thought that this transparent umbrella will give magic to your wedding? Ask your photographer to get a beautiful shot overhead where your faces have a translucent effect.
2. Colorful boots
If you can't avoid the heavy rain, don't wear your expensive shoe. Instead, why don't you wear boots and compliment its color to your theme?
This is another picture-perfect event where the happy memories will stick. Ask your groom's men, bride's maid and even your guests to wear the same!
3. Colorful umbrellas for your reception
If your reception is held outdoors, ask the organizers or event host to add colorful umbrellas on each table. Or instead of random colors, try to make it compliment your wedding theme.
4. Boots-flower-vase
Sounds weird, right? Again, if you live in a country where it is raining all year, boots is not a rare thing for you.
Why not use the most common thing that people use in your country as your flower vase? Instead of using typical pot, place all your wedding flowers in each boot and you'll be surprised by the outcome.
5. Colorful umbrella stands
If you're expecting a lot of guests, chances are they have their umbrella. And it's a real pain if they place their soaking umbrella everywhere, especially if it is a rented farm or hotel.
That's why you need to be prepared by putting enough umbrella stands in your reception's entrance.
6. Play with the reflections in the water
Why don't you play with the reflections? You can use this photo as your profile picture on Facebook or other social media.
7. Use a spotlight to capture raindrops
Using this technique, you can get an image that is so romantic. This kind of night photography in black and white gives magical effect on the raindrops.
8. Ask your photographers about their ideas
Always ask the photographer what do they have in mind. Above anyone else, photographers know the proper setting of your wedding picture. They have a lot of experience in this type of situation, and you'll be surprised at what they have in mind. If you are getting married overseas, make sure you find a great wedding planner who can suggest a creative and experienced wedding photographer.
My niece decided to get married in the beautiful country of Malta and Jurgen from www.jurgentheorganiser.com/ wedding planners organized all the wedding from start to finish. A wedding planner can be a little bit expensive BUT my niece said that she saved so much money because she did not make costly mistakes and Jurgen gave her the best vendor advice.
There's a lot of things you can do on a rainy wedding day. The bottom line is, being happy to spend the rest of your life with someone you love is what matters the most, and the rain won't stop your sacred vow.